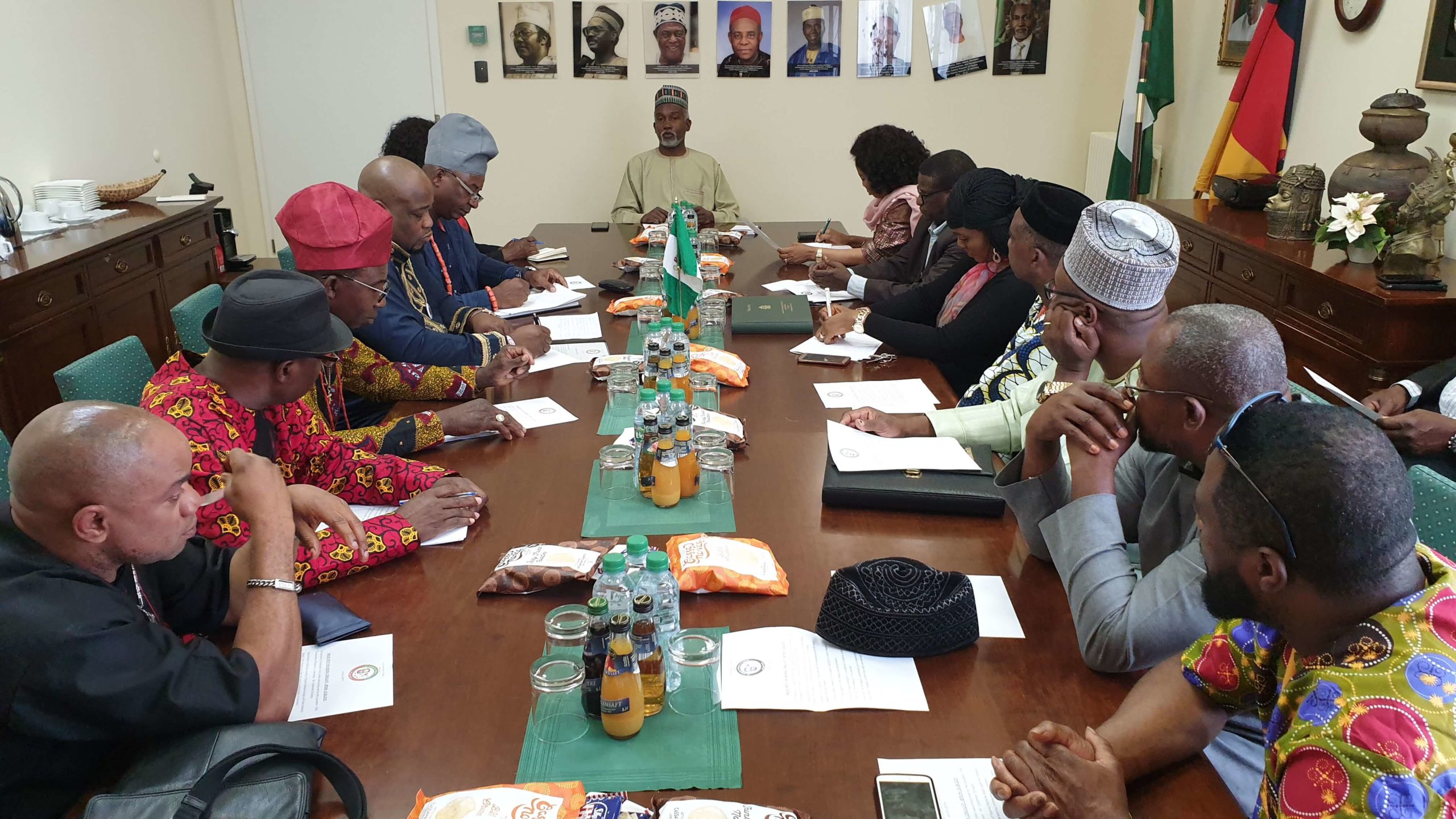 Nigerians in Germany
The roots of the Nigerian community in Germany can be traced to migration from Nigeria since the 1950s. The dearth of official statistics has made it almost impossible to follow the exact historical trend of Nigerian immigrants in the country.
However, migration from Nigeria could broadly be classified in three stages.
The first generation of Nigerians who immigrated to Germany did so to study or receive training. Most were awarded scholarships by the German government to support the post-independence national development efforts of the country.
This was the trend until 1967 when there was an outbreak of civil war in Nigeria which led to some Nigerians fleeing their homeland to seek safety in Germany.
After the war in January 1970, Nigerians resumed their migration to Germany principally to study or receive training.
Many were brought from Nigeria by German companies handling projects in Nigeria to be trained in Germany as part of the know-how transfer agreement included in the contracts for such projects.
Nigeria's political upheavals and the worsening human rights situation in the 1980s and 1990s forced many young people to flee their homeland to seek a better life elsewhere, including in Germany.
Migration from Nigeria since the restoration of democracy in the country in 1999 takes different forms – for family formation, to study and receive training, to work and many still do seek political asylum – whether as a temporary safe haven or a chance to resettle.
A segment of the Nigerian population in Germany consists of those who held another form of residence status, including permanent residency in another European Union member state, allowing them to move freely to Germany to work and live.
Majority of Nigerians have settled down here although a substantial percentage still live in the country on a temporary residence status especially those who came recently to seek asylum.
Nigerians are found in all parts of the country and in different social stations. Academics, doctors, engineers, IT specialists, entrepreneurs, students but also normal workers in different sectors of the economy.
According to official figures (November 2019), there're about 72,000 people* with a Nigerian migration background living in Germany, making them the biggest sub-Sahara African population group in the country.
Most Nigerians live in the major cities where communication with each other is made easier through churches, cultural or ethnonational associations and social groupings. Nigerians are also organised in professional groups like Nigerians Scholars in Germany, Nigerian Medical Association etc.