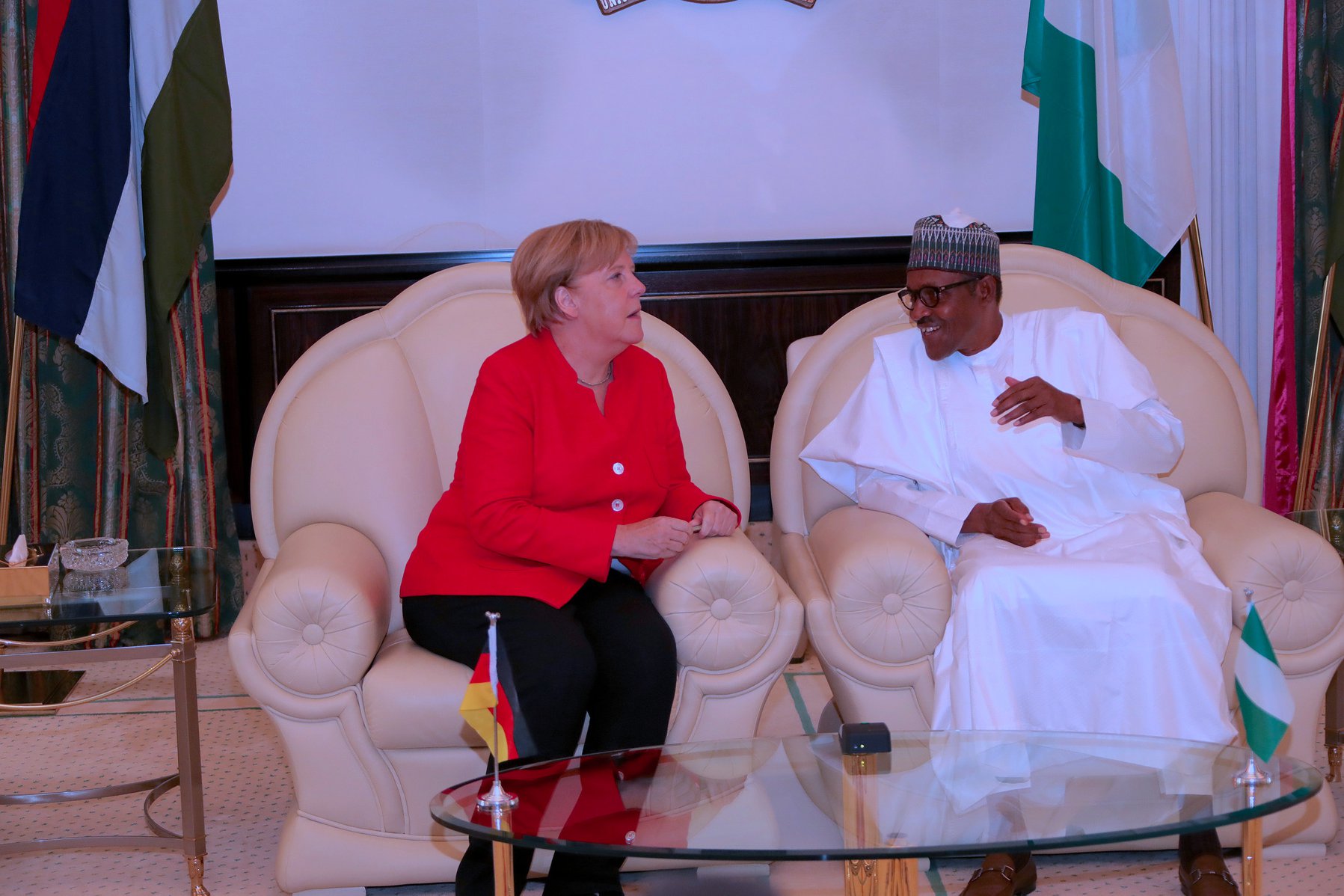 Nigeria and Germany – a cordial relationship in every context
Nigeria and Germany established diplomatic relations in 1962 and have enjoyed friendly ties that encompass all sectors – politics, economics, development, education and security, among others, for nearly six decades.
Nigeria operates an Embassy in Berlin, a Consulate-General in Frankfurt while Germany operates an Embassy in Abuja and a Consulate-General in Lagos.
Nigeria is Germany's second most important trading partner in sub-Saharan Africa. One focus of economic relations is co-operation in the energy sector, with German companies active in the rehabilitation and expansion of electricity production and distribution in Nigeria.
A main thrust of partnership between both countries in the energy sector is the development of renewable energies and improvement of energy efficiency.
Germany officially opened a Hydrogen Office in Abuja this summer. The office will promote the establishment of a German-Nigerian cooperative partnership on hydrogen. Hydrogen promises to play a key role in achieving a carbon-neutral world and offers great potential for both Germany and Nigeria.
The objective of the Hydrogen Office in Abuja is to network decision-makers, experts and companies from both countries and to offer expert advice on the opportunities and challenges posed by the hydrogen economy.
The Hydrogen Office will also expand the activities of the German-Nigerian energy partnership, which has been in place since 2008. The office is being implemented in cooperation with the Deutsche Gesellschaft für Internationale Zusammenarbeit (GIZ).
German companies also participate in the Nigerian extractives industry.
In 2019, Germany exported US$1.2 billion worth of goods to Nigeria, mainly vehicles, machines, chemicals and pharmaceuticals. Nigeria, on the other hand, exported US$2.6 billion worth of goods to Germany, mainly crude oil followed by cocoa in the same year.
Many German companies are active in various sectors of the Nigerian economy, ranging from Julius Berger, Nigeria's top construction company, to Siemens, which is a major contractor in the energy sector.
The Delegation of the Association of German Chambers of Commerce and Industry (DIHK) has a representation in Nigeria. AHK Nigeria, as it's called, celebrated the 40th anniversary of its existence in April 2021.
The Delegation, which has offices in Lagos and Abuja, has over the four decades of its existence significantly increased its portfolio to cover Agribusiness, Skills Development, Energy and Environment, Innovations and Startups, Market Entry, Events & Marketing and Business Services.
Priorities of development cooperation with Nigeria are sustainable economic promotion with a focus on small and medium-sized enterprises, vocational training and the financial sector.
In the cultural sector, the Goethe-Institut Nigeria has been in Lagos since 1962. There is great interest in learning the German language among young Nigerians, who often want to study in Germany after learning the language.
In 2011, the German-Nigerian Binational Commission was founded, consisting of working groups on the topics of economy, energy, politics, culture, education and migration. The aim is to support the reform agenda of the Nigerian government.
In the fight against Boko Haram, the German government supports the training and equipping of the Nigerian security forces and promotes cross-border stabilisation projects.
The exchange of diplomatic visits with Nigeria is intensive. In August 2018, Chancellor Angela Merkel met President Muhammadu Buhari during a visit to Abuja. In November 2017, the two heads of government had met on the margins of the summit of the European Union and the African Union in Côte d'Ivoire. President Buhari's visit outside of Africa after his assumption of office in May 2015 was to Germany, to attend the G7 Summit in Elmau on 7-8 June 2015.
Relations are also cultivated between the parliaments of both countries. For example, then Nigerian Senate President, Bukola Saraki, visited Germany in March 2017 at the invitation of then Bundesrat President Malu Dreyer and held talks with representatives of the Bundestag, Bundesrat and Federal Government. In addition, a German-Nigerian friendship group has existed in the Nigerian National Assembly since 2016.