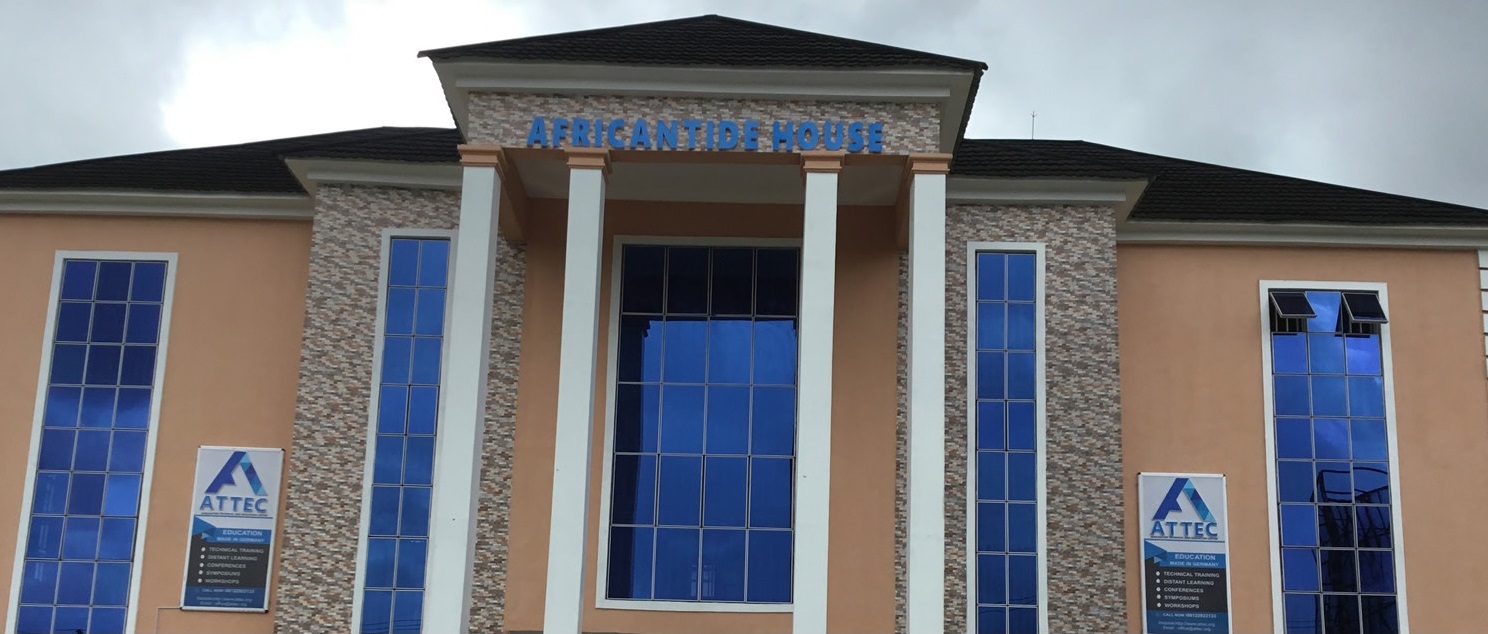 Promoting development in Nigeria and the Diaspora
In pursuit of its cardinal objectives, NIDO Germany has been involved in many projects focused on development and integration since its inception.
From IT training for youth in Nigeria to integration schemes for young Nigerians in Germany, the organisation has undertaken the conception and implementation of many projects that promotes sustainable development in Nigeria and the empowerment of Nigerians living in Germany.
In the pursuit of its goal of driving German-Nigerian development co-operation, the organisation develops and implements strategies for successful knowledge transfer, especially in the area of technical education.
We seek to address the observed paradox in Nigeria: On the one hand, hundreds of thousands of people leave the country every year in search of better life – on the other hand, major construction projects in Nigeria are being implemented by foreign workers from Europe and Asia.
NIDO Germany's objective is to contribute to solving the problems of youth unemployment and lack of expertise especially in the technical trades by promoting Germany's enviable Dual Vocational Training in Nigeria.
One of the projects in which NIDO Germany has been involved in that regard is the ATTEC Academy in Yenagoa, the capital of the Nigerian state of Bayelsa.
Conceived in partnership with AfricaTide Union, the facility offers technical education made in Germany, equipping youth with skills and thereby creating better chances for them on the job market.
The technical training centre, implemented by AfricanTide in collaboration with the Bayelsa State Government and supported by GIZ, organises contacts with local companies as potential employers for the students. In this way, young people not only receive good training, but also a career perspective.
AfricanTide Union offers Made-in-Germany education by developing strategies for a successful knowledge transfer. In co-operation with institutional partners, the organisation promotes sustainable further education concepts to create better chances on the job market for youth.
NIDO Germany also regularly holds events in partnership with other organisations to provide information about Nigeria, affording German participants a better appreciation of the opportunities for political, cultural and economic exchanges between both countries.
NIDO Germany implements projects alone or in partnership with its corporate members.
In partnership with AfricanTide Union and AGIC, two of our corporate members, we have implemented integration schemes providing insightful information on the accreditation of qualifications obtained in Nigeria, explaining which school and university degrees are recognised in Germany or what opportunities exist for professional development.
All our projects are based on the philosophy of "helping people to help themselves".
NIDO Germany encourages its members to propose their own projects and they receive full support from the organisation to achieve their project goals.
NIDO Germany has also been active in the promotion of a greater awareness of the risks and dangers of irregular migration in Nigeria. Hundreds of thousands of youths are stranded in different stages of irregular migration in North Africa. Many have lost their lives in the process of crossing the Sahara Desert or while travelling in unsafe boats across the Mediterranean. Our organisation makes it a cardinal policy to promote a realistic picture of migration to Europe among Nigerian youths.
NIDO Germany has partnered with organisations such as African Courier Media, AGIC, Ayessi and Raduja, to conceive and implement safe awareness campaigns in Nigeria. Among these campaigns is the Migration Enlightenment project Nigeria (MEPN), which carried out a media campaign in Nigeria in 2017 and 2018, reaching millions of Nigerians.
Last year, NIDO Germany in partnership with other NIDO chapters in Europe implemented a support scheme for Nigerian health workers by providing them protective gears when the coronavirus pandemic broke out in the country. It was an important intervention as such goods were in very short supply in Africa in the heat of the pandemic last year.